Malachi was the final book we looked at in my Minor Prophets class, but I was absent and didn't get to see Naomi draw this.
The altar in the upper right-hand corner is adjacent to two of the corruptions of worship that Malachi denounced: offering blemished sacrifice (1:6-14)—note the cow with bleeding eye—and subsequently "flood[ing] the Lord's altar with tears… because he no longer looks with favor on your offerings" (2:13).
The lower left-hand corner (set off by refiner's fire; 3:2) contains the "scroll of remembrance… written in his presence concerning those who feared the Lord and honored his name" (3:16) and a frolicking well-fed calf (4:2).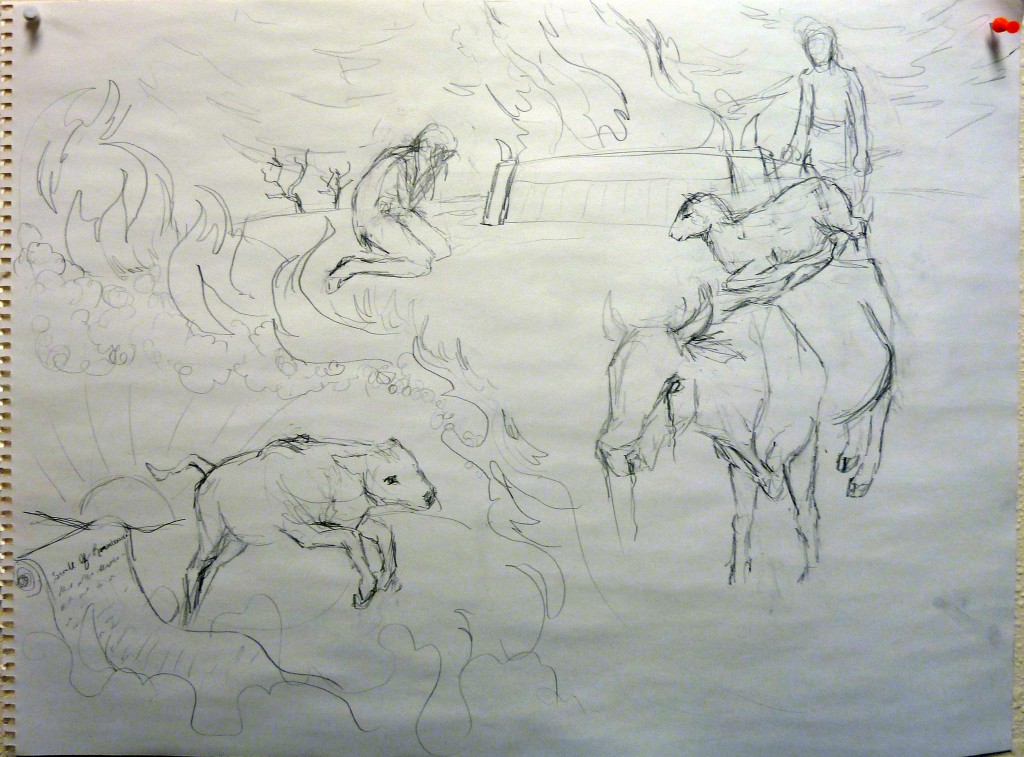 This is the ninth (and final) post of Naomi's art from our Minor Prophets Sunday school class. Previous posts were on Jonah, Amos, Hosea, Zephaniah and Nahum & Obadiah, Habakkuk, Haggai, and Zechariah. Naomi's professional art is available at naomifriend.com. Coming next will be Naomi's parables art.